How to Personalize your Kitchen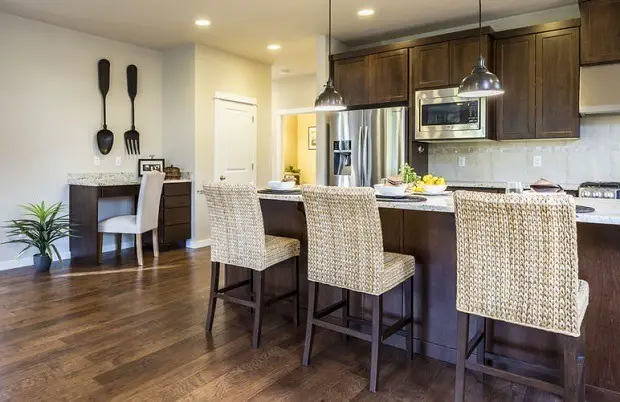 Designing your kitchen to go with your personality is an essential aspect in creating something in its own class that defines who you are.
When you are choosing what to incorporate into your new kitchen upgrade, there are lots of considerations. Pick and apply the ones which you feel are of importance to you.
This can include what style will go with the rest of your home, what kind of finish will look great and whether you need to replace or reface cabinets. You should consider all these to custom-design your kitchen to suit your taste.
Personalization is a rising trend in kitchen design, where considerate upgrades go beyond standard kitchen cabinetry and stainless-steel kitchen appliances to include lots of appealing design elements.
It also includes adding bespoke pieces as opposed to standard items and fittings.
By customizing your kitchen, you make the area unique, and you will enjoy it more as it reflects your style and preferences.
What's a personalized kitchen?
A personalized kitchen is a completely functional area, which considers your lifestyle. This type of kitchen is often designed with you and your loved ones in mind.
Most importantly, you get to decide on all the appliances and materials that will be installed in the customized kitchen, from details such as joinery and taps to the custom cabinetry to the bench-top, and the lights.
Here are ways of breathing new life into your kitchen:
Add Vintage Chairs
If you have bar stools or eat-in kitchens, you need to spruce up your chairs. This is one of the best ways of offering your kitchen a personal touch. Think about using vintage fabrics to reupholster them for a unique statement piece.
Once you are clean on the outcome you want, it will be easy to shop for a suitable fabric by checking out local fabric stores. You can also mix different finishes and styles on the kitchen chairs for a unique look.
Illuminating your room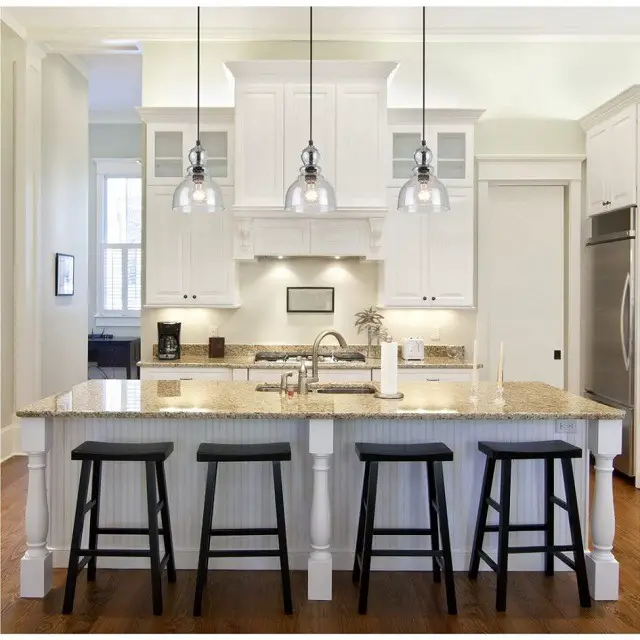 The right lights are important for doing kitchen chores; however, that does not mean it should be uninteresting. Lights offer an opportunity to become creative and personalize the kitchen.
By combining decorative ambient lighting with practical task lights, you will add the correct balance of fashion and function.
Under-cabinet and overhead lights make it a breeze to cut, chop cook and do much more. Use a layered approach to add a little bit of style. For instance, you can strategically blend wall and pendant lighting with recessed lights.
Another good area to add some character is the globes surrounding light fixtures. From textured metal looks to glass designs in bright colors, these surrounds are available in lots of sizes and shapes.
You can get your preferred choices of lighting to personalize your kitchen by visiting home decor stores and antique shops. Whether a nice Victorian decorative table lamp or a stunning art decor chandelier, you will find masterpieces for your kitchen.
Also, take time to read online available articles on how to ensure your kitchen is well lit, the best type of lighting for your kitchen and kitchen lighting layout.
Changing the faucet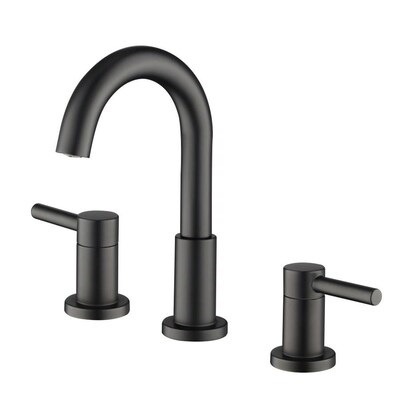 There are lots of different colors and styles of taps available in the market. From a vintage look to a modern one, stylish to simply functional, you will not be short on choice in your search for a new faucet.
Choose a design that will go with your personality and will add an appealing element to the kitchen.
Personalizing your faucet will be a fast and simple project that will create a dramatic impact in your kitchen.
Add photos and fridge magnets
A great way of personalizing your home is by adding photos throughout your home. People often hold back from using photos in their kitchen.
Actually, this is one of the best ways of putting your personal seal on the kitchen design.
You can incorporate them into the design seamlessly using fridge magnets. Get fridge magnets that that bring fond memories.
An interesting and memorable approach is to gather magnets from every new country or exciting holiday destination that you visit.
Think about creating a gallery wall in the kitchen to make your home an inviting place.
Fill the gallery with pictures of your friends and loved ones or special places or things that ignite warm thoughts and a bright smile.
Change things up
Do you want to offer your cabinets a new look without installing new ones or refacing? Try to replace your existing hardware.
Hardware will help add a finished look to cabinets. The range of materials and styles for cabinet and drawer pulls; stone, crystal, metals, glass, ceramics, make it easy for upgrading the cabinets with little effort and cost.
Be bold and experiment with shapes or mixing and matching styles of hardware to add character.
You can also upgrade some essential cabinets. For example, you can use black chalk paint for painting the cabinets directly beside or above your stove. This will let you use chalk markers to add fun to your favorite recipe, phrases or even words.
In addition, to get a touch of exquisiteness and an added visual appeal, you can get rid of the face of some cabinets from the frame and include an opaque or clear glass insert.
Remember the recessed space underneath the cabinets that you can use subtle styling to enhance the area.
Think about adding tiles or painting this space for a smart upgrade that you are unlikely to find elsewhere.
It's possible to get a personalized look by mixing colors and finishes, making sure the darkest shade is on the bottom cabinets.
Kitchen accessories
You can look for some nice kitchen accessories that will help make your kitchen look appealing. Going for colorful appliances is one way of doing this.
Accessories start feeling uninteresting after a while, so new jars, pepper and salt shakers, paper towel racks and bread boxes will easily provide your kitchen with a completely new look.
If you still have a lot to spend after buying new accessories, get a new kitchen machine or wall hanging that will blend well with the new theme.
Choose a red coffee machine to go with your red apples or to contrast your background, for instance, rather than stick to the traditional white or aluminium coffee machine. You should exercise your creativity and customize things as much as possible.
Choosing a new countertop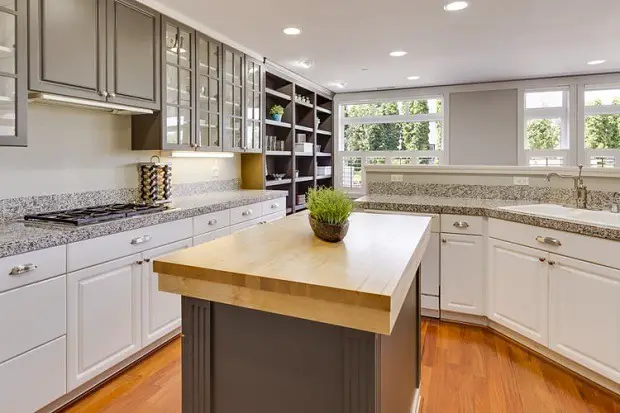 A countertop is one of the most essential parts of any kitchen design. Moreover, there are lots of choices available to choose from today. Go for something that will flaunt your personality.
Choose beautiful granite to go classic and timeless, or concrete to go modern. One of the most diverse stone is granite. You will get colors that range from marbled beige to sparkling gray.
With lots of countertop options in the market, there's no need to stick with what is already available. Choose a customized countertop with a shade you like.
This is particularly simple if you are choosing manufactured quartz. All you need to do is just specify what shade you would want when the countertop is being created and you will have a one of a kind color.
In addition, choose a countertop color that will help your kitchen fixtures and fittings to stand out. If you want black cabinets, go for a white countertop. It will create a spectacular and attractive contrast.
Additionally, you can tie color with different items around your room to draw attention. Go for art, fruit, vases, bowls, and much more that have the same color as your countertops to complement each other.
Fresh paint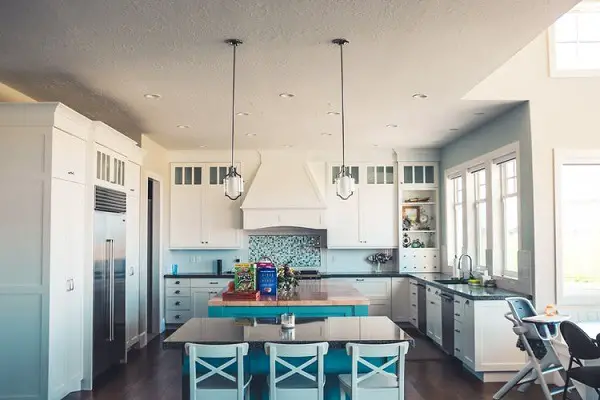 A fresh coat of paint is still one of the best ways of personalizing the kitchen while keeping your costs low. The range of options with painting is wide in terms of colour combinations and textures.
If you want that new kitchen feeling, you can apply a hue different from the existing wall hue, although even applying a fresh coat of the current hue will work great for your kitchen's look too.
Likewise, you can apply a fresh coat of paint to your kitchen chairs, drawers, cabinetry, tables and more to achieve that extra personal touch.
Add a conversation piece
Consider adding a conversation piece that will go with your room's theme. You can use a bouquet of flowers or artwork. This will let you add a custom touch that you can change now and again.
You can also take things a notch higher with this conversation piece by adding lighting to make it stand out.
Add new curtains
To start with, you can put new curtains to provide the kitchen with a new look. At times, this might be the only change the kitchen requires for that new look.
This economical method of decoration will help bring out the personality of your kitchen with the least effort.
If the kitchen features a country feel to it, you can bring the decorating scheme together by incorporating several country-themed curtains.
A combination of new curtains and a new coat of paint that matches, complements or contrasts the colour of your curtains may be enough to give your kitchen a personalized new look.
Benefits of a personalized kitchen
Efficient area
A personalized kitchen will provide you with a more functional area and make available essential counter space. It will be easy to prepare and cook food.
Additionally, custom cabinetry will solve the common kitchen challenge of lack of space and help you use additional height and narrow or awkward areas. For this reason, the kitchen will be more streamlined and organized and fun to work in.
Better value
A house with a trendy personalized kitchen can fetch a good price when you choose to put it up for sale. Prospective home buyers will want to pay more for a house with a custom kitchen and yours is going to outshine others.
Enhanced style
With a personalized kitchen, you can flaunt your style to make it feel your own. If you have bought an older house, replace any appliances or features that do not suit your preferences or are out of date.
Enhanced communication
If your existing kitchen does not inspire you to cook or feels embarrassing, then a personalized kitchen will open up new possibilities for entertaining and socializing. You will want to invite friends over regularly to flaunt your space.
Installing a personalized kitchen with an open plan design will mean a more functional area for the entire household. Everybody will have a great time spending time there regularly and you will have much more use out of the space.
The key to customizing your kitchen is to know what you want and introduce new elements that will make an impression.
Simply because Kitchen trends and designs continually change does not mean you should entirely redo your kitchen from scratch. You can add elements that you love and make this area trendy and truly your own.