What is the Best Type of Lighting for your Kitchen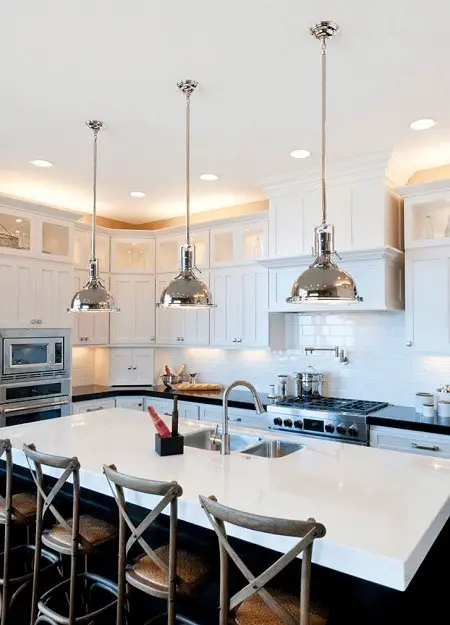 Your kitchen serves lots of functions. When it comes to cooking, eating or entertaining, your kitchen is one area in your home where you probably spend lots of your time.
The right type of lighting is the one which not only enables you to see clearly but also work safely. It should also create the right ambience to meet your entertainment needs.
When you're planning to install the best lights for your kitchen area, you should consider the room's shape and size.
Because the kitchen offers several different functions, the probability is that the best kind of lighting cannot be one kind but a combination of various kinds.
Natural light is the ideal lighting type to use when you're working in your kitchen during the day. This might not always be possible due to your kitchen's shape or size, or even the size and location of your windows.
Depending solely on natural light might leave your kitchen in darkness. Besides natural light, the right type of kitchen lights needs to include a combination of the following kinds:
Pendant lighting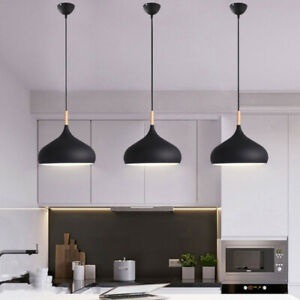 These lights offer a trendy elegant look. Pendant lighting is good as it offers your kitchen direct light. They are ideal for kitchen tables and islands.
Nowadays, you can often see pendant lighting in restaurants and any spaces where you require the best amount of lighting to work, such as chopping veggies in your kitchen.
This type of lighting is getting increasingly popular every day. You can use clever and creative fixtures to hang from the ceiling.
Additionally, you can define your home's style with pendant lighting. Most of these lights can be adjusted to your preferred length, which provides you with space for the best light.
Cabinet lighting
An unlit cabinet will make it hard to find the right plate or glass. While only a few people currently install cabinet lighting, they are both aesthetically appealing and beneficial.
Cabinet lights are lights you install inside a cabinet. Normally, you can place the lights in the roofing area of each shelf of your cabinet.
Because these lights are set above your shelf, they attractively light up everything underneath. If you only rely on ceiling-hung lights, you'll get a dark area in each of your shelf's top corner.
Cabinet lighting gets rid of this problem and helps to make it easier to use the cabinets during the night while making the kitchen brighter all together.
You can use LED cabinets lights to help conserve energy while still shining bright enough to illuminate the entire room.
Track lighting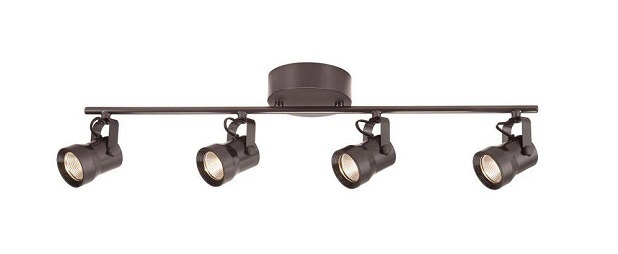 This type of lighting will help you fillet a whole fish or bake a cake without getting cut or burned, as it's greatly focused on a particular workspace.
Work patterns vary in every kitchen. You can prepare veggies and meat to the right of your counter and unpack groceries on the left of the counter.
Under cabinet areas might be ideal for baking and other tasks that you undertake from your countertop, while soffit-mounted lights may be best for your sink related tasks.
You can use a flashlight for testing your planned configuration when pin pointing areas or mounting under cabinets.
In addition, you can angle lighting sources to help in preventing glare and avoid shadows compromising your work.
A work light in the shape of a suspended cone might offer enough light and set the best mood, while fluorescent ceiling fixtures will help make the contents of the pantry visible.
Adding some mood lighting
Once you've got task lights in place, you should consider layering in some more lighting. By doing this, you don't depend on one or two light sources to cover your kitchen space.
Layering is especially useful if one of your daylight sources of light is sunlight, since you can't always depend on the sun.
Solutions for decorative lights include:
Sconces lighting will offer your kitchen the best ambient light. Whether using a pair of sconces or hanging one on the wall by itself, sconces will help in shedding light upward. You can get them in an array of finishes (brass, copper and burnished and styles; natural, rustic or contemporary).
Dimmer switches are an option of lights that create on the spot ambience in the space. These lights emit a soft light as well.
Foyer lights are a choice for kitchens that are directly beside the foyer. You can use a row of pendant lighting to push lights from the foyer into your kitchen space, while at the same time looking polished and stylish.
Recessed lights
If you have ever entered a kitchen that had lights that appeared to enter the ceiling, then those are usually recessed lights. You can use these lights for both task lighting and general lighting, based on your needs.
Recessed lighting has a diameter of about half a foot and is often placed 5 to 6 feet apart. These lights often use halogen light bulbs, LED or incandescent.
In addition, you should go for recessed lighting that is dimmable. By doing this, you can adjust the intensity based on how bright your space currently is, to suit your preference.
In addition to that, consider installing directional recessed lighting. These let you adjust the surface where most of the illumination is directed towards. It will help reduce the number of recessed lighting you should install.
Hanging lamps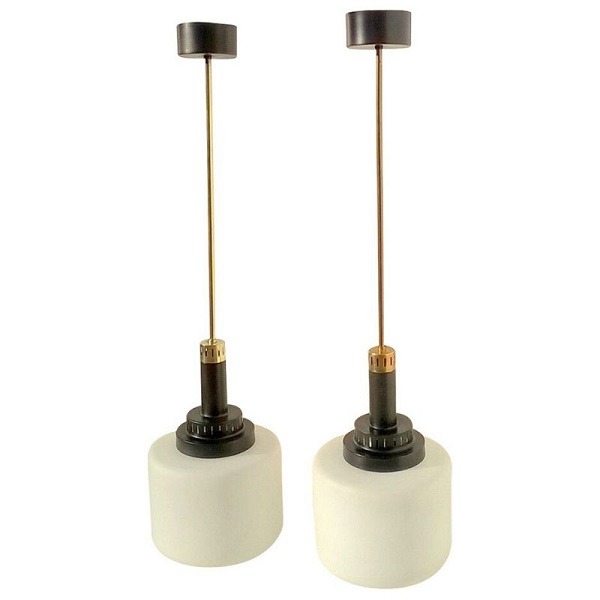 These are beneficial in the kitchen for both practicality and decoration. Hanging lights for the kitchen will probably have 4 bulbs and illuminate a room's center area. They will also add to the kitchen aesthetics, which makes it feel more homely.
Incorporating hanging lights, even if it's only one in the center of your kitchen, will greatly help to improve the feel and aesthetics of your room.
If you want your kitchen to have a hanging light, simply ensure that you use the correct fixture and that the bulbs are a bit higher.
In addition, you should use lampshades that will help compliment your room while still providing you with sufficient lighting to see clearly what you are doing.
Spotlights
These lights are ideal to cover any dark spaces in the kitchen. You can aim at the area where the light is very not bright.
You can illuminate specific surfaces using spotlights. Many people use these lights over the stove, countertops etc. By doing this, you're certain to have sufficient light to see while preparing food and cooking.
The lights can be created to do practical functions as well as look great. You can set spotlights up one by one from the ceiling or even utilize track lighting.
It is the same idea; however, you mount spotlights on a metal pipe that's traveling the length of the kitchen.
These lights are very beneficial in big, high ceiling kitchens. Standard lights might be unable to illuminate the needed surface area properly enough if there are a lot of areas to cover.
Conversely, you can aim spotlights directly at the surface you would like to light up.
Conclusion
It is best to consult with a professional lights designer before you begin remodeling your kitchen. Do not underestimate the value addition of a lighting professional.
A lights designer will carefully assess the layout of the kitchen, as well as other design aspects such as the finishing of the surfaces, the ceilings height and natural light with the detailed eye of an expert.
This will help the designer know how much light is required for that specific amount of room and also take care of the lighting variations in different areas of the kitchen.
Your kitchen will look great if the lights are set up in the right way. Besides the functional value of a well-lit kitchen, this will help in boosting your mood and add to your comfort around the kitchen.