Kitchen Lighting Layout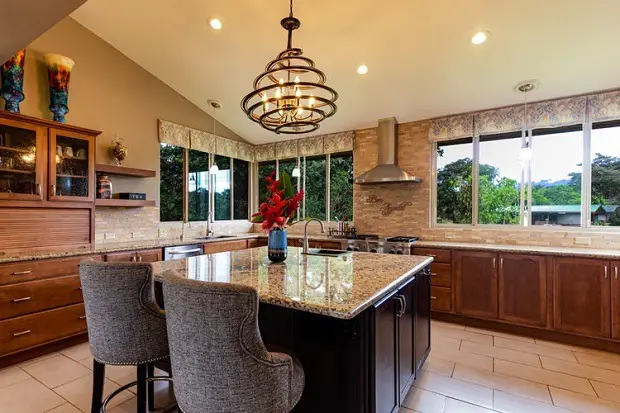 While it's fun to think about how to illuminate all the different areas in a kitchen, all those ideas are often tied together by a kitchen lighting layout.
You'll benefit a lot by finding where precisely each lighting will go so they all function simultaneously.
While expert designers perform this as their profession, you do not need to be an expert designer to use and implement a lighting plan.
Here's a step-by-step process to help you design a kitchen lighting layout. You can use it either when talking about what you want with the builders or when doing it yourself.
The floor plan
To start with, you should have some kind of floor plan upon which to map out your kitchen lighting layout.
If you're in the process of renovating your house, your builder has most likely already offered you some kind of plan you can copy and then use. If not, check if you can make a copy of the room's plans.
But if you do not have ready access to the blueprints, don't worry. There are several top-quality programs online that will allow you to easily make and print floor plans to suit your needs.
After that, sketch the actual fixtures and furniture into your plans. Set fixtures such as cabinets might already be in the floor plan.
However, moveable furniture such as chairs and tables most likely will not be. Sketch on the floor plan the planned location of all these things.
The cooking area
The next phase in the kitchen lighting layout is considering where to place the lights, which you plan to use for the different kitchen tasks. To get this done, you should consider the following:
Counter area
Illuminating the counter area that isn't underneath cabinets can be challenging. There are lots of options here.
If your kitchen counter is against the wall, consider using a wall-mounted light that will shine down on your cabinet (although you have to use an opaque shade to help in preventing light from getting into the eyes of those using the kitchen).
If it isn't against the wall, you can illuminate the area with ceiling lighting fixtures. For this reason, remember not to place the ceiling lights behind those using the space.
Stove-hood lighting
If the stove-hood makes use of an incorporated light that's either halogen or incandescent, you have to use LED light or white fluorescent fixtures to supplement this.
Halogen and incandescent lights are pink lights and can distort some colors. For instance, if the lights distort your food color, this can result to overcooking.
You can put the bulb in your stove hood or place this light above your cooking space on the wall.
Type and location of sink
If the sink isn't beneath a countertop, you should illuminate it in the right way. There are a few choices.
You can either use a clip-on spotlight to illuminate your sink or have lighting incorporated directly over your kitchen sink.
No matter your preferred style, remember that the light should be placed over your sink, not at the back of the individual using the sink.
Countertops beneath cabinets
For all the countertops having cabinets above them, you should install lights beneath the cabinet tops.
See if the cabinets have or they are going to have a wooden bar, which separates them beneath. If they have, you'll have to make sure every cabinet has a unique fixture. If they don't, install connected fixtures or a single big fixture.
Lighting people
You have now put together the prefect kitchen lighting layout. All task spaces are well-illuminated and your kitchen is functional.
It is essential that you light the faces of people too. Luckily, this is a quite simple task.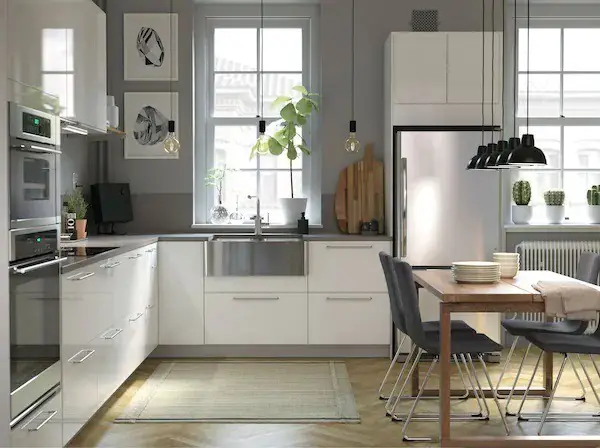 Dining area
the primary space where you and your loved ones will be gathering in the kitchen will probably be the dining area.
So, special attention is needed in this area. The most popular way to offer some additional lighting to this space is using a built-in source of light or pendant above the table.
It is good to have such a light, and you'll probably want to utilize one. Nevertheless, it shouldn't be your only way to illuminate your dining table. This type of light might be too bright in comparison to its surroundings.
Ambient lights
You'll want to have huge amounts of ambient lights to light up the faces of those in your household. Ambient lighting is good for people as it's quite even and totally glare and shadow free.
You can find several areas to place ambient lighting. Some examples include wall-washing lighting, recessed lights that hit the walls or wall sconces with misty shades bounce light off of your walls.
Above-cabinet lights which bounce light off of the ceiling and walls, can be an ambient lighting source as well.
Overhead lights
Your overall kitchen lighting layout will benefit a lot from other overhead lights. You can create appealing lighting throughout your kitchen with pendants.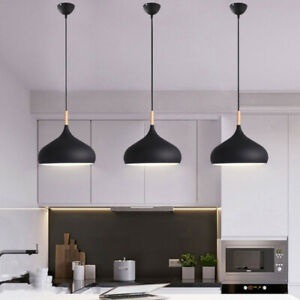 With pendants, it's hard to know the actual number that can fill a specific area with the right amount of lighting. The most important thing is not to overburden any single pendant.
Put it all together
There are some things you need to consider when deciding about the kitchen lighting layout:
Smooth out:
Smoothing out your overall lighting as a part of the kitchen lighting layout is important. Check out the overall layout. Have you missed any spots?
If you do not illuminate the space, it can be in shadow. Check around for areas that are not illuminated by ambient lighting or task lighting.
These are usually the best areas for putting an accent light for an illuminated painting or even a wall sconce.
Accent lighting:
You might want to incorporate some lights for artwork or other places of interest within the kitchen. For such areas, put a light source that lights up the item that you would like people to catch a glimpse of.
The item you may want to highlight is not limited to paintings, but may be other things like China you want to light up or even something such as a row of beautiful pots you consider appealing.
For instance, in-cabinet lights that illuminate the dishes will serve as ambient lighting, task lighting and accent lighting. Having a few accents in any room gives it a special touch of class.
One it's all done, you now have a lighting layout you can discuss with interior designers or show to a contractor. Figuring out a layout before contacting a designer ensures that your taste and liking are accounted for in the eventual layout.
Additionally, you can take the layout with you to a store that sells light fixtures to show them what you want.
Planning everything out will make it simpler to get exactly what you want from your home lights.