Glass jars with metal screw-tight lids, sometimes called "Mason jars," are commonly used to preserve homemade foods like sauces, pickles, and jam. As a cutting-edge method of preventing perishable food from entering the atmosphere, hermetically sealed jars gained popularity in the late 1800s. Home canning has resurrected these storage items as chefs and gardeners want to make their sauces at home.
You probably use mason jars when making jam or jellies at home. They have three parts: a grooved glass jar with an attached metal top and an attached screw-on metal ring. A thorough boiling disinfects the container. A two-piece lid completes the process by placing a tight-fitting fit on the jar once you place the heated food. The pressure inside the jar drops as the air and food cool, which "pulls" the flat lid tightly shut.
These multipurpose containers are experiencing a resurgence in favor right now. Mason jars have become popular among retailers, food manufacturers, and restaurants. Pickled veggies, jellies, and jams are packaged in them by artisan food producers. Stores have included them in their product displays as well. You can display ribbons, yarn, and beads on these shelves. Drinks are frequently served in these rustic-style containers in bars, cafes, and restaurants. Casual eateries use candles, flowers, and condiments to make unique centerpieces and decorations.
There's a lot of buzz about Mason jars at the moment. Whether you're using the jars as flower vases or toothbrush holders, their comfortingly traditional design can provide a shabby-chic vibe to any home. When it comes to canning and drinking, mason jars are renowned for their versatility. In addition to these popular uses, there are a number of practical ways in which you can put these magical cups to work for you as well.
How to Use Mason Jars in Your Kitchen to Organize It
Baking Storage
When you're preparing muffins, you're sure to have cupcake liners spill all over your kitchen floor. Get a mason jar and put them in there. Baking twine dispensers can be made from these containers as well. You can use bigger jars to store wooden spoons, spatulas, whisks, tongs, and wooden spoons in an organized manner.
Snack Packs
It's easy to portion up healthy food for yourself or your children in smaller half-pint jars. Pack healthy snacks like granola and homemade hummus in these resealable containers for you and your family.
Do-it-yourself vessels
When you have an extra weekend or evening time to do kitchen DIY projects, mason jars are a great choice. Use them to soak nuts to make dairy-free milk or mix preservative-free salad dressings, if you prefer. In addition, you can use these jars to hold homemade nut butter, sprout seeds, and even sourdough starters.
Herb Holders
If you're a fan of fresh herbs in the kitchen, you have probably experienced the displeasure of returning home to discover they have wilted. Place the stems of your herbs in a mason jar half to three-quarters full of water, like you would a bouquet. Remember to change the water every day. The jars should be filled with potting soil and used to build window planters for growing your oregano and basil in the hot months.
Dry Good Containers
Store rice, pasta, beans, and sugar in larger mason jars to keep your pantry organized. Ensure you label the jars and include any cooking instructions on the front. It is perfect for storing homemade spice mixes or active dry yeast in small containers, like dry rubs for BBQ and garam masala.
Meal Preparation
Salads in mason jars are among the most in-demand lunch options available. If you stack them correctly, they won't become soggy. First, place the dressing and heartier components such as cucumbers, carrots, and beans. Toss in some grains, onions, tomatoes, sprouts, or corn for good measure. Overnight oats are also common Mason jar meals. You can make these ahead of time and eat on-the-go, which are also popular. On the internet, you can find a wide variety of recipes.
Leftover Storage
Are you trying to figure out how to store your leftovers in a Mason jar? There are a variety of containers to select from, so you may pack up the leftovers of your breakfast, lunch, or dinner in a method that works best for you. Everything from Noodles to uneaten rice and beans can be stuffed into them.
Advantages of Having Mason Jars in your house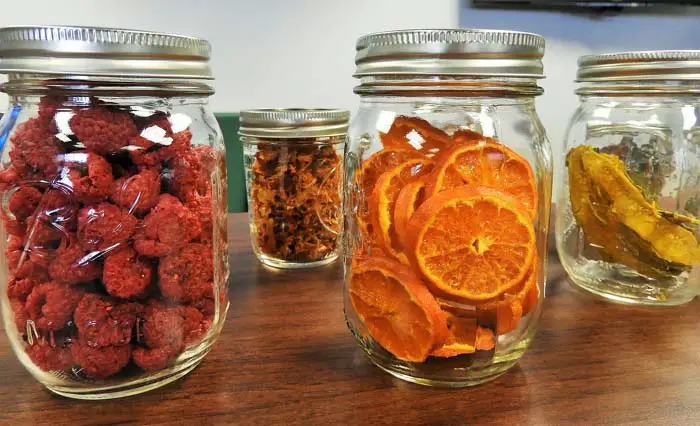 Mason jars are among the most prevalent kitchen decor and utility items. They're in nearly every home, and they're pretty handy! However, what are the most important benefits of owning a mason jar?
Mason jars can be used for a surprising variety of things. Since this style of jar was first patented in the early 20th century, its primary purpose has switched from canning food to preserving it. Storage jars, drinking vessels, and more abound.
Having a few on hand at home is never a bad idea. There are numerous advantages to owning mason jars in your home.
Glass is better than plastic
Remember that glass is significantly superior to plastic in every way. Plastic is the most common material used to make containers today. Even though plastic is easier to find, it is a better long-term investment to buy glass instead.
Glass does not contain all of the chemicals used in the production of plastic. This includes food-safe plastics. For your safety, avoid storing food in plastic as much as possible.
Ideal for on-the-go meals that require only a few minutes of preparation
Preparing your meals in advance is a great way to save money while getting the nutrition you need. With today's hectic pace, it's hard to find the time to devote to cooking every single meal of the day. It's preferable to step away from the daily grind, but not everyone can do so.
Mason jars are a convenient container for prepping meals you can take anywhere. You can make overnight oats in any way you like with them, for example. You will only need milk, oats, and your favorite flavoring.
To save time the next day, prepare them for a nutritious and filling breakfast the night before. Alternatively, you can prepare them in bulk and consume them for snacks and breakfast over the next few days.
You can even store your overnight oats recipe in the freezer for later use. If you want to store your overnight oats in the freezer, hold off on adding the fruit or spices until you're ready to thaw them.
Keep an eye on your mason jars while they're in the freezer. Some mason jars aren't ideal in the freezer.
For example, you can prepare salads or soups in Mason jars. Mason jars make excellent food storage containers. This is because you can divide them into individual servings and store them in the refrigerator or freezer until you're ready to use them.
In addition, they're spill-proof, so you'll be able to use them all day long. When preparing your meals in the microwave, be sure to use a microwave-safe jar. If you purchased a microwave-safe mason jar, check with the manufacturer.
The best organizational tool
You can use mason jars to keep your pantry and kitchen well-organized. As a result of their heat resistance, they are ideal for storing dry goods such as flour and sugar. If you have a lot of these items, it's a good idea to label and organize them on your kitchen counter or pantry (such as spices).
Not all mason jars are airtight or heat-resistant, so be aware before buying one. Don't forget to check the heat limits of your Mason jar model before using it.
It's not just in the kitchen where a mason jar can be a great organizational tool. You can store school supplies such as highlighters and pens there. You can even keep cotton swabs and rounds in them in the bathroom.
There are a plethora of possibilities when it comes to organizational use. Mason jars come in a variety of shapes and sizes, so finding the perfect one should be simple.
Canning in Mason jars is a breeze
This list wouldn't be complete without mentioning canning, the most common use of mason jars. Canning fruits and vegetables aren't for everyone, but if you've got lots of fresh produce you can't use before it goes bad, you'll be glad you have some mason jars.
You can avoid food waste by using proper canning techniques. They will help extend the shelf life of veggies and fruits. For people who do not grow their food, it's easy to overlook the problem of food waste when trying to live sustainably. And yet, cutting back on your food waste is a great way to benefit yourself and the environment.
Additionally, you'll be able to enjoy freshly prepared meals. With a little effort and a few mason jars, you can make a variety of preserves, jams, and sauces.
A breeze to clean
One concern you might have is how you'll clean up afterward. Is cleaning out the mason jar of leftover overnight oats residue simple? How long can you keep a product in a jar before it loses its taste?
You can get rid of the smell of pickled veggies in a mason jar with a little effort and soaking, but it will take some time and effort. Just throw it in the dishwasher if it's a regular meal.
Because they are so simple to use and clean up, mason jars are a great investment for your home.
Drinking cups made from Mason jars are excellent
Using mason jars as drinking cups is nothing new; the idea has existed for some time. However, their usefulness extends well beyond a cup of tea or coffee. If you're having guests over, these mason jars make a lovely way to serve drinks.
It's even possible to make and store them individually in the fridge, ready to serve when your guests need a pick-me-up. Make sure you always have something to serve with this foolproof method.
It's easy to make iced tea or coffee in individual jars by adding your favorite flavorings and storing them in the refrigerator. Add some ice when the time comes, and you're ready to go.
Conclusion
You can use mason jars to improve your kitchen's organization. Even though you can store food in the refrigerator, display items in your house, and keep beverages cold on hot days, you shouldn't use them in the oven.